Blistergearreview.com's Marshal Olson recently used his Black Market Roam to test and review what I and others in the Enduro/Freeride/All-Mountain world have been praying for since the day we cut the cable on our front derailleurs for good!
The SRAM XX1 1 X 11 speed drivetrain!!! Thank you SRAM!!!
The review is rather long and completely dedicated to the SRAM XX1 build kit, so I have hijacked their photos with a link to the entire review so the post doesn't push everything else off the page. The only real comments regarding the Roam will be in the "comments" section at the end of the review. Marshal is planning a full review on his time on the Roam soon. Stay tuned!!!
Specs: 2013 Sram XX1 Group (shifter, derailleur, crankset, cassette, chain)
Bike Setup: Black Market Roam, 160mm Travel, Enve AM wheelset, Saint 203mm Brakes
Days Tested: 30 rides, 60+ hours
Test Locations: Pedal and shuttle-access trails, Salt Lake metro area, Utah.
Click Link Below For BlisterGearReview.com's full SRAM XX1 Build Kit Review
http://blistergearreview.com/gear-reviews/sram-xx1-build-kit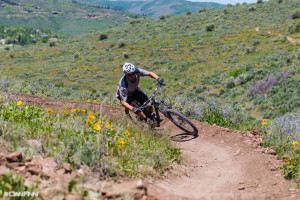 Marshal Olsen rails aboard his XX1 equipped Black Market Roam set-up with Enve 26″carbon wheels.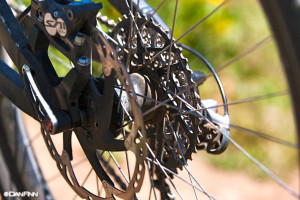 The New SRAM XX1 drivetrain, I'm guessing the "Best thing since sliced bread".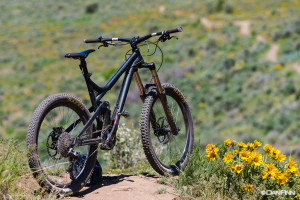 Black Market Roam with XX1 Build Kit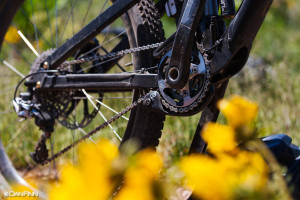 I'm not quite sure why Marshal has a chain guide other than piece of mind… I thought one of the benefits was no guide needed.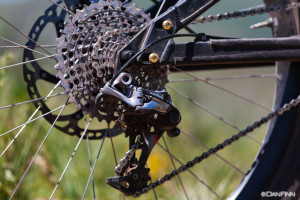 A.W.D. System 26 dropouts allow you to run the SRAM XX1 System with any current MTB production wheel size, 26″, 27.5″ (650B) or 29″.
With the SRAM XX1 and Roam, there's nowhere you can't shred!